Pre-Planning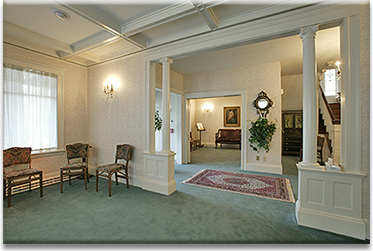 Pre-planned funerals have become a reality for many families. Personal, financial, and legal considerations make pre-planning desirable.

For those who pre-pay funerals, the guidelines provided by law specify that funds be held in trust by an independent financial institution.

Methods of Pre-Funding funerals include:
Funeral trusts
Funds may be placed in a trust fund deposited in a Massachusetts bank to be invested and earn interest. Interest remains in the trust and is reinvested. The funeral purchaser is responsible for the income taxes on the earnings. For most people the earnings are small enough as to be of no consequence and will not effect people who already pay no tax. For this service we use The New England Funeral Trust™.
Traditional Life Insurance and Annuities
Traditional life insurance policies are sold by a licensed insurance agent or broker which can be used to pay for funeral expenses. Traditional policies may be sold by a funeral director if the director is licensed as an insurance agent. The death benefit of such policies can be assigned to the funeral home.
Separate Bank Account
A bank account may be established in a Massachusetts bank for the purpose of funding a funeral arrangement. The interest will increase over time. The interest earned each year is subject to income tax.

To begin the process of Advance Planning CLICK HERE